Hello, and welcome to Reception 1 – Clever Cupcakes!
The autumn term was very busy and we enjoyed some lovely Christmas activities, we did our nativity where we all got on stage and had a part to play. We took part in the Christingle service in school and enjoyed party day where Santa came to visit us!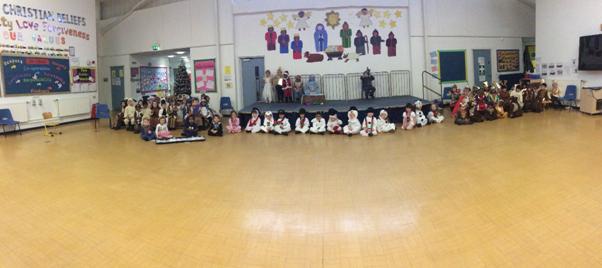 Our Christmas Nativity
Spring Term
The spring term is the term is another very busy term filled with lots of learning. Our role play this half term is a magic potion shop and we have been very excited to get in there and make up our very own potions using different ingredients!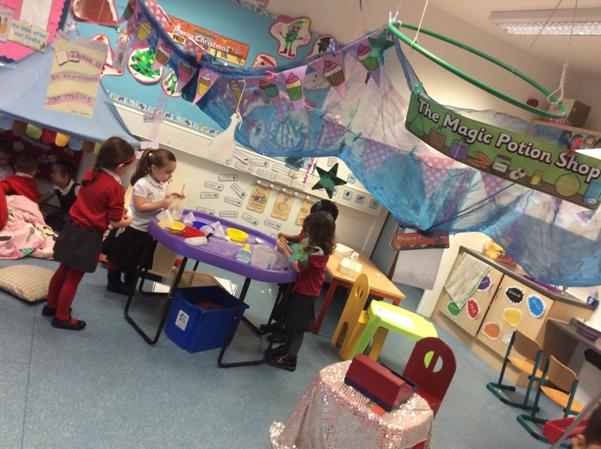 Our Magic Potion Shop
The story we are learning about this half term is 'The Little Red Hen'. We have made our own story map of this story and use it to retell the story. We will be learning about the characters and how to describe the setting. We will also be doing some of own baking!
In maths we are looking at shapes and making patterns. We will be learning about 3d solid shapes and their names and properties and we will also be focusing on addition and subtraction.
Painting our own shape patterns
Here we are learning in our lovely outdoor area.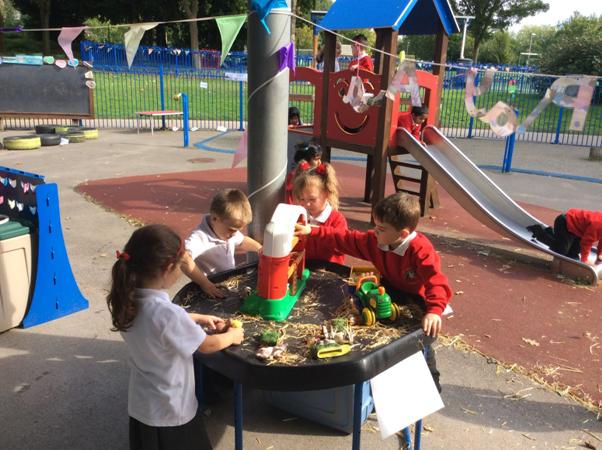 You can help us by: –
» Reading at home with us.
» Helping us to write our name, words and sentences now.
» Helping us to count, write and recognise numbers up to 20 and simple addition sums.
» Making sure we complete our homework.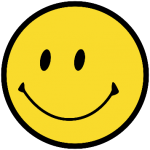 Thanks for reading our page.
The cupcakes, Mrs Clarke & Mr Swindail.