Hello, and welcome to Reception 1 – Clever Cupcakes!
The spring term was very busy with lots of learning to help us make progress. We went on our first school visit to Amerton Farm. Where we were able to meet many different animals such as alpacas, baby pigmy goats and Shetland ponies. We had the opportunity to bottle feed calves which we loved, it was a great experience!
We finished the spring term with a special pirate and princess wow day! We all got to dress up and took part in different activities such as making crowns and shields, doing a waltz and a pirate jig, face painting and decorating biscuits, we had so much fun!
Summer Term
The summer term is another very busy term filled with lots of learning and preparation for our big move up to year 1 in September. We decided that we wanted our role play this half term to be camping in the woods. We are going to make our very own bonfire using sticks and tissue paper and we will be having a picnic outside our tent.
We will be learning about the story of Little Red Riding Hood and making our own story maps. We will write a character description, a letter to Grandma and we will be writing our very own stories!
In maths this half term we will be focusing on addition and subtraction, working out the answers practically and then learning to write an addition and subtraction sum. We will be learning to say 1 less than a number given and develop our learning of money and time.
In preparation for year 1 we will be focussing on beginning to work more independently and doing more things for ourselves.
You can help us by: –
Reading at home with us at least 3 times a week.
Helping us to write our name, words and sentences now.
Helping us to count, write and recognise numbers up to 20 and simple addition and subtraction sums.
Making sure we complete our homework.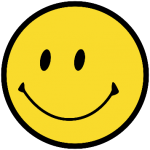 Thanks for reading our page.
The cupcakes, Mrs Clarke & Mr Swindail.