Hello, and welcome to Reception 1 – Clever Cupcakes!
We have all settled really well into our new class and we have written our own class rules so we all know how to behave and help and support each other in the classroom.
In the mornings we have been really busy doing our phonics, learning new letter sounds and quick words! We have been learning about the story of Jack and the Beanstalk and been doing some super writing about it.
We can then choose from a lot of different activities inside and outside that cover all the areas of our curriculum, we decide a lot of the activities we want out ourselves!
After our delicious dinner we then do our maths, we have been doing a lot of counting and number recognition and shape work.
Our day goes so quickly because we are very busy learning and having lots of fun.
Here we are learning in our lovely outdoor area.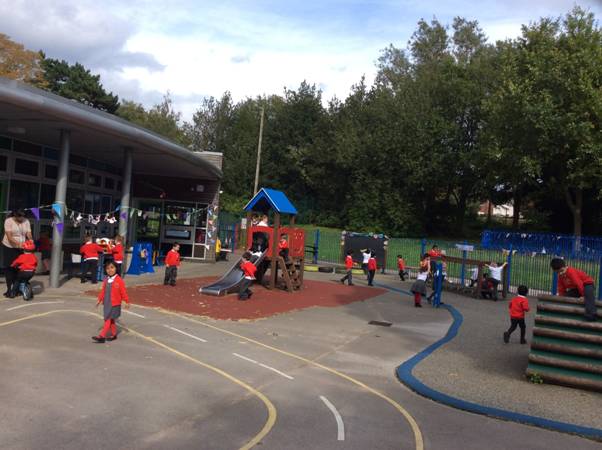 You can help us by: –
Reading at home with us.
Helping us write and recognise letter sounds and write our name properly.
Helping us to count, write and recognise numbers.
Making sure we complete our homework.
Thanks for reading our page.
The cupcakes, Mrs Clarke & Mr Swindail.